A formula is a combination of layered textures and adjustments to create a detailed to use over and over. And with our award-winning workflow, you can then fine-tune that edit any way you'd like. You can experiment and tweak the 130+ formulas included in the app, or start from scratch and create your own masterpiece.

After selecting an image from your photo library, you can select "TEXTURES" to begin creating your own formula, or select "FORMULAS" to use any of the included formulas.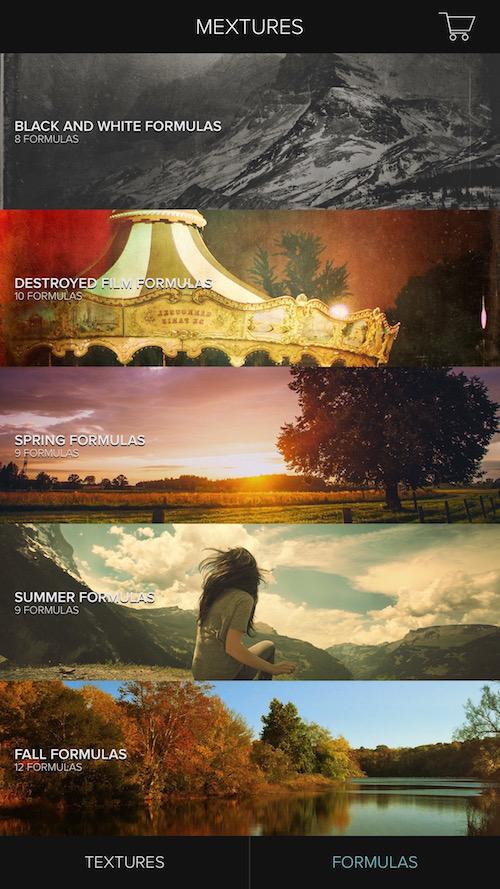 Once you've found a formula you like you can always change any of the texture layers of adjustments to fit your image better!